So over this post I will cover everything I have learned over three months of selling on Amazon FBA. During these months, I utilized a business model revolving around the concept of Retail Arbitrage. In this post I will be outlining a few of the concepts I learned as well as sharing some of the knowledge I picked up during my time selling.
Please note, my experiences are based on Amazon FBA (Fulfilled by Amazon) not Amazon FBM (Fulfilled by Merchant). I will cover the differences and their pros and cons in another post. In general, with FBA you send your products to Amazon, and they deal with the logistics of shipping it to the shopper and the customer service in the case of an issue. Amazon holds your products at a fee and there are quite a few other fees involved, however the concept of sending the products in and forgetting about it is much nicer than having to actively manage your shop.
There are 4 Major types of Amazon FBA Businesses:

First what is Arbitrage?
Simply, it is the act of buying from one location and selling it on another at a higher price. Please note, that during my time selling items using Retail Arbitrage on Amazon FBA, at no point did I purchase essential items and sold them at a marked up cost. Retail Arbitrage has gained a pretty negative name due to sellers purchasing products and then selling to at-risk individuals at a much higher price. I tried to stay away from essential products like food, disinfecting wipes, sanitizers and masks to name a few. I focused on purchasing shoes, old books from Value Village, ATV parts, hardware's, journals, mason jars and toys.
I know a lot of people who have made a significant income focusing on products such as Inflatable pools, sewing machines, gym equipment, PS5's, GPU's, printers and patio heaters. For me, while this is very much viable, it was more hassle than it was worth for me since these products come with a large payoff but you are taking much larger risks. You need to take your location into consideration as well.
Living in Canada, there is a smaller market and that is something that is important to consider. More on this in a future post.
Why would anyone use arbitrage?
It essentially has to occur for the current economy to operate. If you work a 9-5 job, you are a key player in someone's arbitrage move. Your boss purchases your time for a price, in hopes that he can sell your value to others for a greater price, you get an income for your skills and take on (hopefully) no risk, but your boss has to ensure that he is finding clients, keeping them happy and hopefully you as well, so you continue to bring him positive growth.
Another example?
Alright, imagine you are a grocery store. You have large refrigerated trucks that you take over to the farmers, and perhaps you buy 100 apples for 30c each, and then you bring it back to your grocery to sell it for a dollar each. Now you can decide you want to drive 30km just to pick up a handful of apples for 30c, but I am going to make he assumptions, most of you rather just go over to your local grocery store and would be willing to pay a dollar for it instead.
While it is easy to see that there are implications where a profit does not need to be made. It is equally important to have this source of imbalance because it causes growth. Amazon's, massive success is all thanks to this imbalance and they were able to capitalize on it by making everything just a lot more convenient.
So that's it, in terms of retail arbitrage, you are creating an opportunity for the buyer to get the product with your value added. You should also utilize the practice of ethics, and by that I mean, don't be the person that sits on a mountain of essential items to drive up the price and then dump it on people who have no option but to buy it at ridiculous prices.
Types of Arbitrage
Retail Arbitrage
Simply, it is when you buy products from big box stores like Walmart, Marshalls, Home Depot, Costco, Best buy, Lowes, Rona, Kohls, Target, etc. Then turning around and selling them on Amazon for a profit. Price discrepancies are very common especially in stores like Canadian Tire and Walmart where sales and discounts are very common. In other places like Kohl, you may end up using coupons or discounts offered by the stores, stack the discounts to find amazing deals that you end up selling on Amazon for a strong profit.
Other times retail arbitrage can also be when the customer decides the convenience of having a package show up at their front door is worth it. With retail arbitrage, you are jumping on existing listings that are already selling, you do not have to put in the additional work of taking pictures, listing and advertising the product. A major advantage of retail arbitrage is the competition. When it comes to it, all you are competing with are local resellers of the products and you are turning it around and selling it to the entire country.
Online Arbitrage
This is essentially the same thing as Retail Arbitrage. However, Online Arbitrage is the act of finding price discrepancies online and then selling on Amazon FBA. In this situation, you are competing online potentially against people around the World. This model offers a lot to people who enjoy the  convenience of sourcing inventory and running your entire business from your computer. It is important to mention again that Online Arbitrage is a significantly more competitive than Retail Arbitrage.
Private Label
Source products on Alibaba or other manufacturer and create your own brand and but a label on it. It will be your own listings that you have to make, specific to your products. That includes taking your own professional photographs and doing your own marketing. This type of Amazon FBA business model requires you to have a greater risk appetite and a diverse skillset. You will be buying larger quantities of products most likely from overseas, investing in marketing and finding ways to drive up reviews and hold a customer base.
Wholesale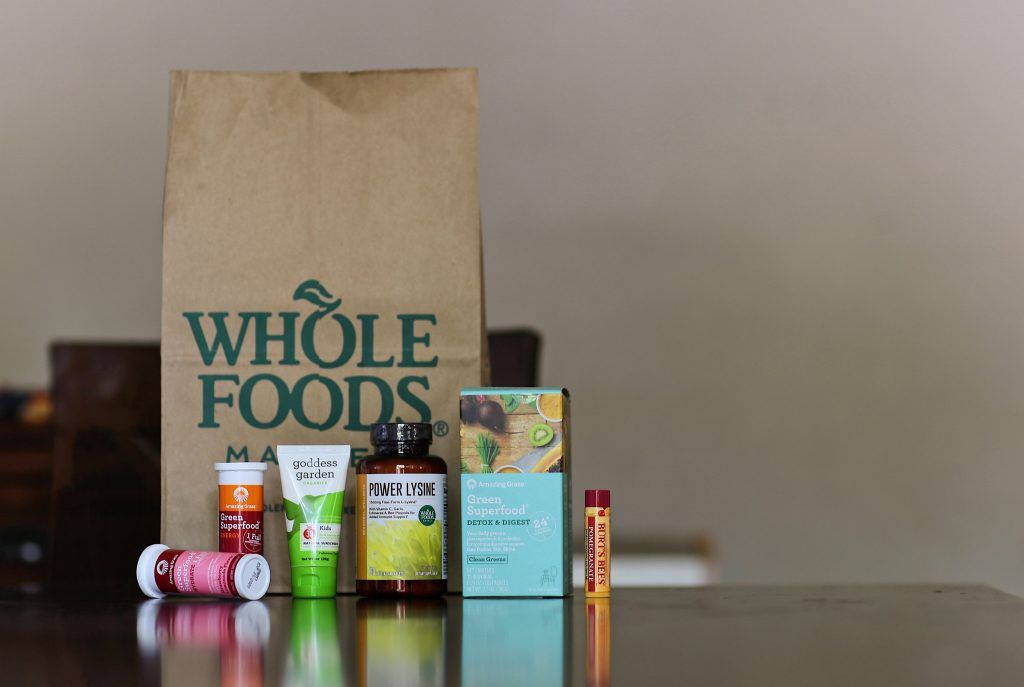 Buying bulk amount of an already established product at a significant discount. For instance, this is exactly what your favorite retailers do. They buy products by companies that are considered household names such as Lotions by Aveeno, they purchase them at a significant discount, and then allocate a dollar amount to them so they can make a profit after paying for management fees, storage fees and any other fees a larger or smaller retailer might incur.
So what should I know before I get started?
Well the first thing I will tell you is, do not listen to YouTube guru's that are trying to sell you on the fact that they are making millions of dollars per month. Note, it is really easy to bump up the numbers you see on most Amazon FBA Seller Central accounts.
How do guru's bump their numbers?
Easy, if you find products and sell them constantly without worrying too much about your profit margin and fees, it's really easy to show off impressive numbers on your amazon seller account and walk away with next to no profit.
What do you mean fees?
Amazon FBA charges you close to 40% on all product sales, and I suppose you can call it value added service such as storing your items in their warehouse and giving you a market place full of buyers.
Note the 40% listed above is a rough amount. But the figure below is before I started getting charged for shipments to the facilities.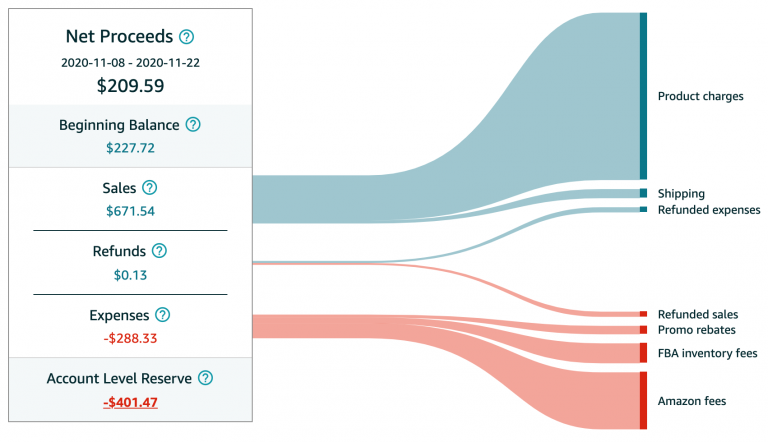 So, How much did I earn with Amazon FBA?
In general the total gross revenue I was able to generate was approximately $4187 CAD. Not too bad! In total I had invested approximately $2500 - $3000. So I was able to walk away with a profit of approximately $1187 CAD at the low end. Please note, there is a total of 27 products currently listed in my store with various quantities. So while I have to pay a few dollars a month for the storage of those products it's not too bad at all. You may have noticed the months I actively found and listed products on my store.
Most of the products were listed between mid-October to mid-December. Due to the Christmas rush I think I was able to receive a lot more sales. One thing not shown here, is returns, while I was lucky enough to not have received too many returns, the few that I did receive were on big ticket items. There are ways to offload those losses, either to your taxes or get the product sent back from Amazon, but those are all very involved and at the time I just let them slide.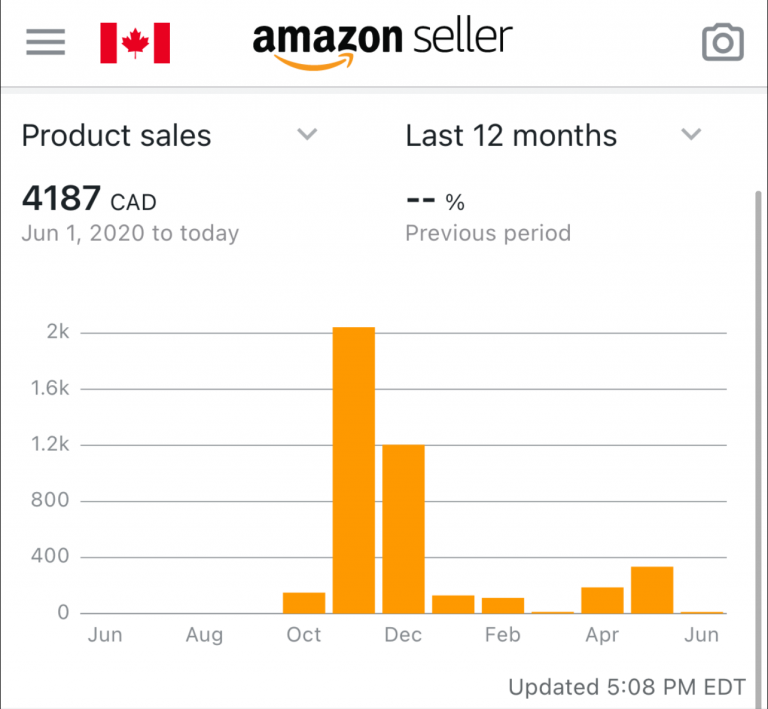 How to make even more money with Amazon FBA
Learn the rules, this is so dang important especially when you first start out. Know exactly what you can and can't sell on Amazon. For example, I had found an amazing price for compressed air, only to find out that you are not allowed to ship it using Amazon FBA. When you first start out, there will be a lot of products you will be gated against. The term gated essentially means you are not able to sell that product, without getting more reputation, sales or documentation that you purchased those products from a reputable wholesaler.
Do not let this deter you, if anything this is great news for everyone that is looking to make a profit in this industry. The barriers that Amazon places for new sellers actually ends up promoting the sellers that are serious and are in it for the long game.
When I first started, I was gated from essentially everything that I could purchase at an amazing price. Over time, I started getting un-gated from a lot of companies, including Nickelodeon and Pokémon. I want to make another writeup covering how to work with gates and how to get products un-gated over time. If you have any specific questions you can reach me here.

In Summary
I must add, with the right skillset and drive it is quite easy to make a pretty sizeable income from Amazon FBA. After lots of discussions with veteran members, it is also possible to transition this to a mostly passive income. For instance, it is possible to source your products during dry times such as January, and then sell the products during high times such as November and December. There are several different ways you can automate a pretty big chunk of this process, especially if you find a formula and products that have been tested to work for you.
So what's my verdict? I think this Amazon FBA is a great business to diversify into. I am planning on getting geared to sell more once stores start re-opening in Ontario. The only down side to selling on Amazon in my experience is that it was very labor intensive and you are at the will of retailers. However, once you build out your business, I was getting a consistent $500CAD every month even after Ontario went into full lockdown with minimal intervention.
Amazon FBA is a great platform to learn and have in your back pocket, while I know it is very easy to make this a full time career, I am using it to supplement my income and fulfill my need for shopping.
I had to lock up quite a bit of capital at first and my house was a mess of boxes that were getting packed full of inventory to ship out. Starting again, I would be more organized, utilizing a business bank account to ensure I knew exactly how much I am spending. I would get a Virtual Assistant involved early on so I could step away from the logistics of dealing with returns.
If you want to learn more join my email list, I am currently working on a E-Book that covers everything from getting started to automating your Amazon FBA business. This E-Book will be sent for free for all of my email subscribers.